I love the Holidays……because I enjoy trying new recipes and making old ones. So for this post today, I apologize. It's not about fitness. It's not about yoga. It's not about healthy eating.
It's about comfort. It's about memories. It's about remembering holidays past and looking forward to holidays present and future.
I hope you are able to try some of my favorite recipes and enjoy the days leading up to your holidays – however you choose to celebrate. Peace.
Starting the Day out right with Cinnamon Rolls!
Sweet Roll Dough
2 pkg yeast
1/2 C water (105-115 degrees)
1/2 C lukewarm milk
1/2 C sugar
1 t salt
2 eggs
1/2 C butter softened
4 1/2-5 C flour
Directions:
1. Dissolve yeast in warm water.
2. Stir in milk, sugar, salt, eggs, shortening and 2 1/2 C flour – beat until smooth
3. Mix in more flour until smooth and elastic
4. Place in greased bowl and turn over
5. Cover, let rise until double (1 1/2 hour)
6. Punch down – roll into rectangle – Sprinkle Cinnamon Roll Mix over dough
7. Cinnamon Roll Mix
2 T butter (softened)
1/2 C sugar
2 t cinnamon
8. Roll up dough and pinch roll of dough to seal
9. Stretch dough to make even and cut into 15 slices
10. Place on greased pan and let rise until double
11. Bake 375 degrees for 30 minutes until golden brown
SWEET ICING:
1 C confectioner's sugar
1 T milk
1/2 t vanilla
Mix and drizzle over the top of freshly baked rolls!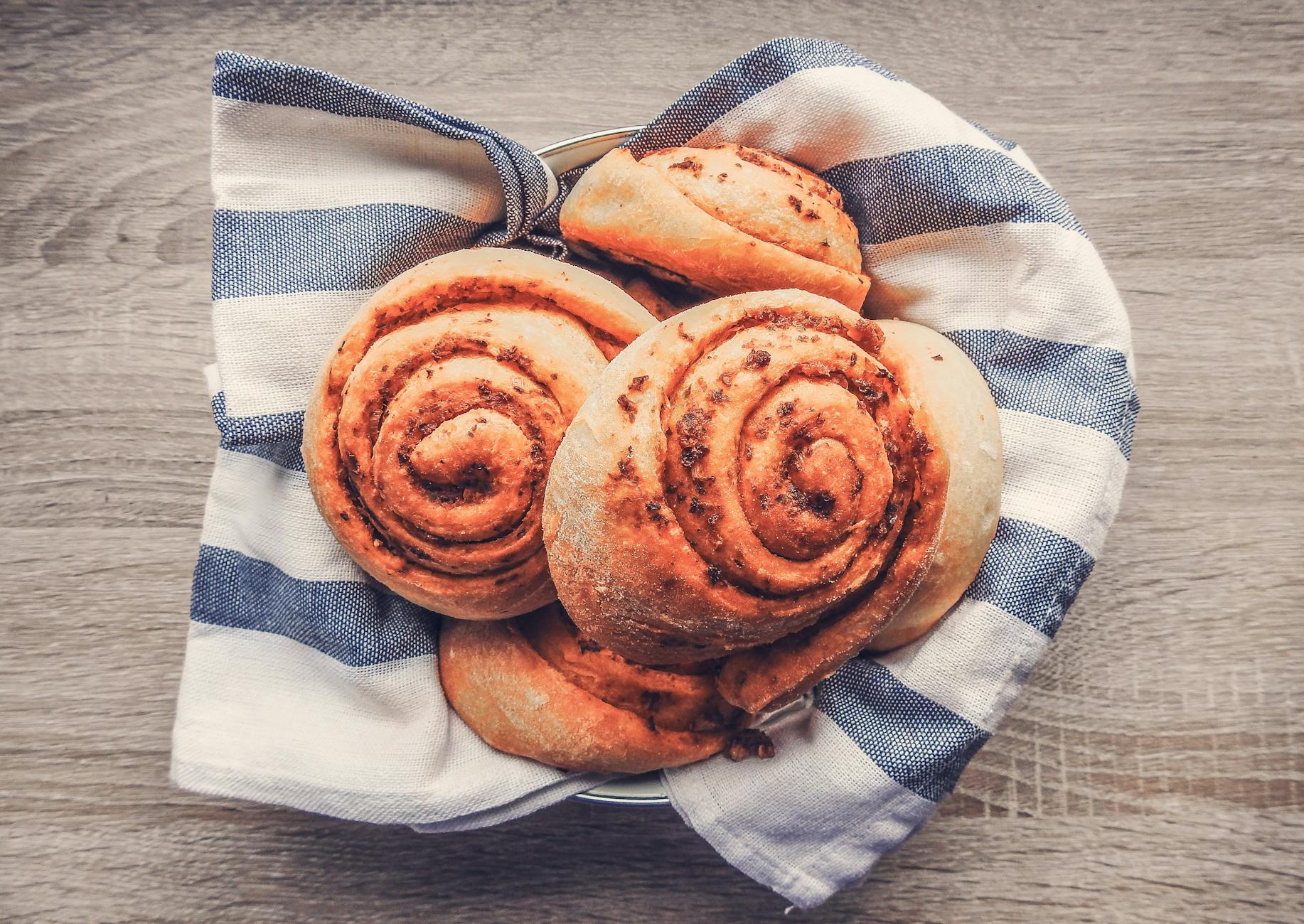 Hello Dolly Bars – My mom always made these during the Holidays and I do too!
1 1/2 cups crushed graham cracker crumbs
1/2 cup butter
1 cup chocolate chips
1 cup butterscotch chips
1 cup sweetened flaked coconut
1/2 cup chopped walnuts
1 (14 oz) can sweetened condensed milk
1.Preheat oven to 350 degrees
2.Spray a 9×13 inch baking pan with cooking spray and set aside
3.Melt butter in a small saucepan. Remove from heat and stir in graham cracker crumbs until thoroughly combined
4.Press into the bottom of a 9×13 inch baking pan to form the crust
5.Evenly sprinkle remaining ingredients one by one over the crust to form layers, beginning with the chocolate chips, followed by the butterscotch chips, coconut, and walnuts.
6.Pour the condensed milk evenly over the top, and spread with a rubber spatula
7.Bake in preheated oven for 25-30 minutes until edges are golden brown and the middle is set
Allow to cool completely before slicing – HAHA!. Enjoy!
Cake Cookie Bars – Another of my Mom's recipes! I looked forward to these sooo much!
2 C Brown Sugar
2 C Flour
1/2 C Butter
1. Mix these three ingredients together. Reserve 1 C of mix and set aside
Add to the above mix:
1 egg
1 t salt
1 t soda
1 C milk
1 t vanilla
1 C chocolate chips (I add more)
2. Pour into greased 9×13 pan
3. Sprinkle reserved 1 C of brown sugar, flour and butter mixture over top
4. Bake 350 degrees for 30-35 minutes
5. Cool and serve with a dollop of whipped cream on top!
FUDGE!!! I love experimenting with fudge and throwing in fun ingredients like crushed candy canes, Lindor truffles, marshmallows!
2 Packages Bakers Semi Sweet Chocolate
1 Can Sweetened Condensed Milk
2 t vanilla
1 1/2 C chopped walnuts or pecans or cashews
1. Microwave chocolate and milk on high 2-3 minutes
2. Stir in vanilla and nuts
3. Spread into greased 8×8 pan
4. Refrigerate until firm
For Rocky Road Fudge – add in 1 C mini marshmallows! Enjoy!
Let me know if you try the recipes and how you liked them. I just might add more as I relax in my kitchen remembering my childhood holidays….